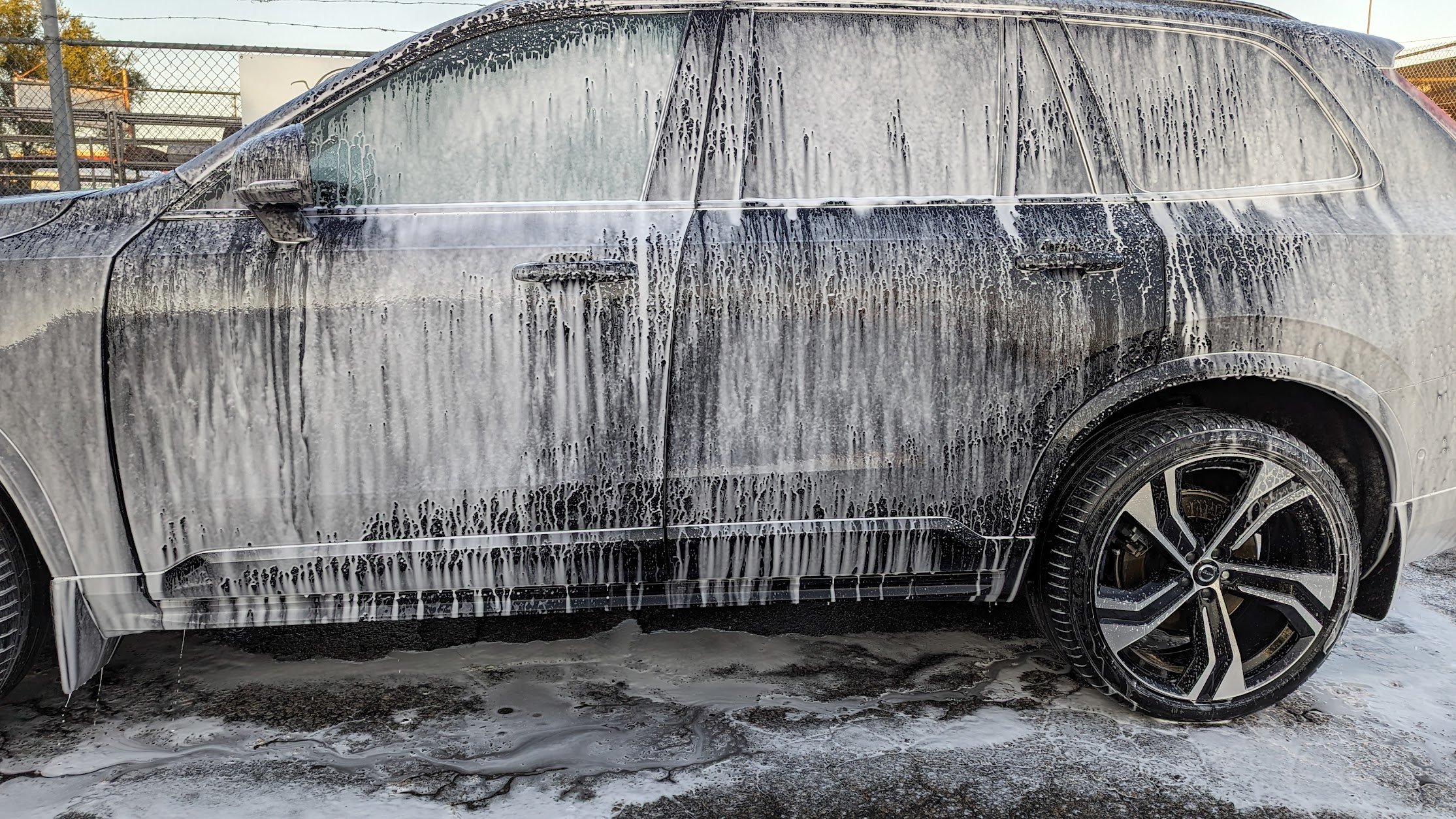 Exterior Car Detailing in London Ontario
Exterior Car Detailing in London Ontario
Welcome to London Auto Detail, your one-stop destination for transforming your vehicle's exterior into a showroom-worthy masterpiece. Our team of experts takes the term "car wash" to a whole new level with our comprehensive exterior car detailing services. Say goodbye to road grime, bug splatters, and dirt, and say hello to a sparkling, head-turning car. Buckle up, as we take you on a thrilling ride through our top-notch services, featuring the magic of the clay bar, the power of fallout remover, wheel and tire wizardry, and bug-busting prowess. Give your vehicle a hand wash it deserves.
Clay Bar
Experience the enchantment of the clay bar! Our skilled detailers use this incredible tool to gently lift and remove contaminants embedded in your car's paint. It's like giving your car's skin a rejuvenating spa treatment, leaving it smooth, silky, and ready to shine. An essential process to prepare for further cleaning and decontamination. Get in touch with us if you have more questions about this service.
Fallout Remover
Unleash the power of our fallout remover, specially formulated to dissolve and eliminate stubborn rust spots, iron particles, and other industrial fallout. Watch in awe as it effortlessly transforms your car's surface from speckled to spotless, ensuring a clean canvas for a flawless finish.
Cleaning Wheels and Tires
Your wheels and tires deserve some love too! Our expert team meticulously cleans, polishes, and shines your wheels to perfection. Whether you have alloy, chrome, or steel wheels, we'll make them gleam like new. Plus, our tire cleaning leaves your rubber looking deep, dark, and ready to hit the road in style.
Bug Removal
Tired of battling those pesky bug splatters? We've got you covered! Our bug removal process is like a superhero showdown for your car's front end. With our specialized techniques and products, even the toughest bug residues don't stand a chance. Your car's grille and windshield will thank you.
Now, let's make sure you can find us easily! London Auto Detail is your go-to destination for top-quality car detailing and car wash services in London. Our experienced team uses cutting-edge techniques and premium products to bring your car back to life. When it comes to car detailing, we're the superheroes you've been looking for!
From clay bar magic to fallout remover, wheel and tire wizardry to bug removal, we've got your car covered. Experience the thrill of a car that looks and feels brand new, thanks to London Auto Detail.
For a sparkling exterior that turns heads on the road, contact us today at 519-670-6000 or visit our convenient location at 78A Charterhouse Crescent, N5W5V5. We're ready to make your car shine like never before. Drive with pride, drive with London Auto Detail!